Shower Doors & Tub Enclosures
Custom and Frameless Shower Doors & Tub Enclosures to
Enhance Your Space
Perhaps you're looking for a new way to upgrade your bathroom appearance, or you simply don't want water all over the floor.
A beautifully crafted shower door or tub enclosure could be the solution.  Frederick Glass offers durable and high-quality shower doors and walls of different varieties that could be just what you are looking for.  With different designs, textures, and cuts we can provide you with the customized shower or tub solution you desire. Our experienced staff at Frederick Glass will help you turn your bathroom into a masterpiece with a brand-new addition to your shower or tub.
Different Types of Shower and Tub Enclosures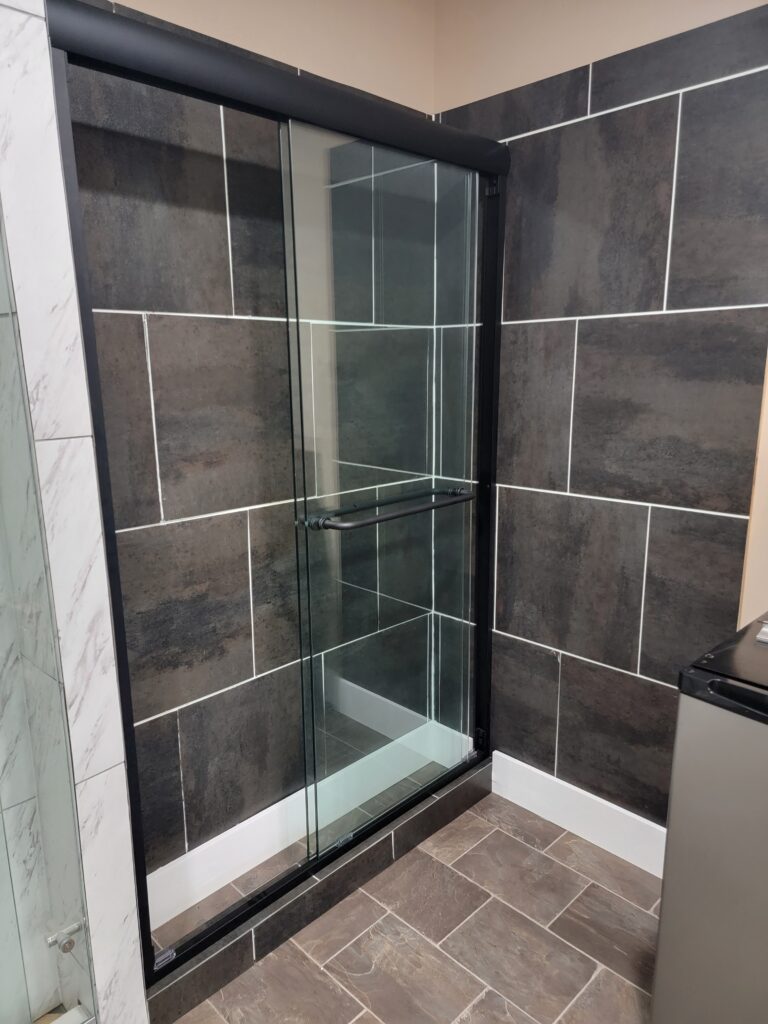 Matte Black Framed Slider Door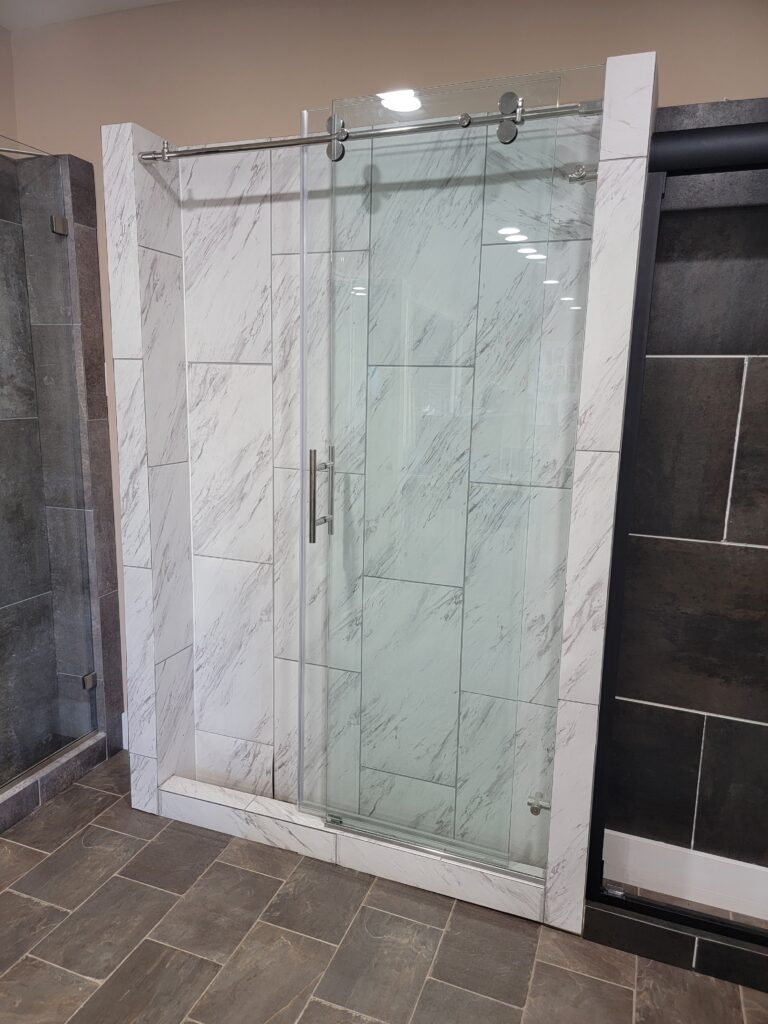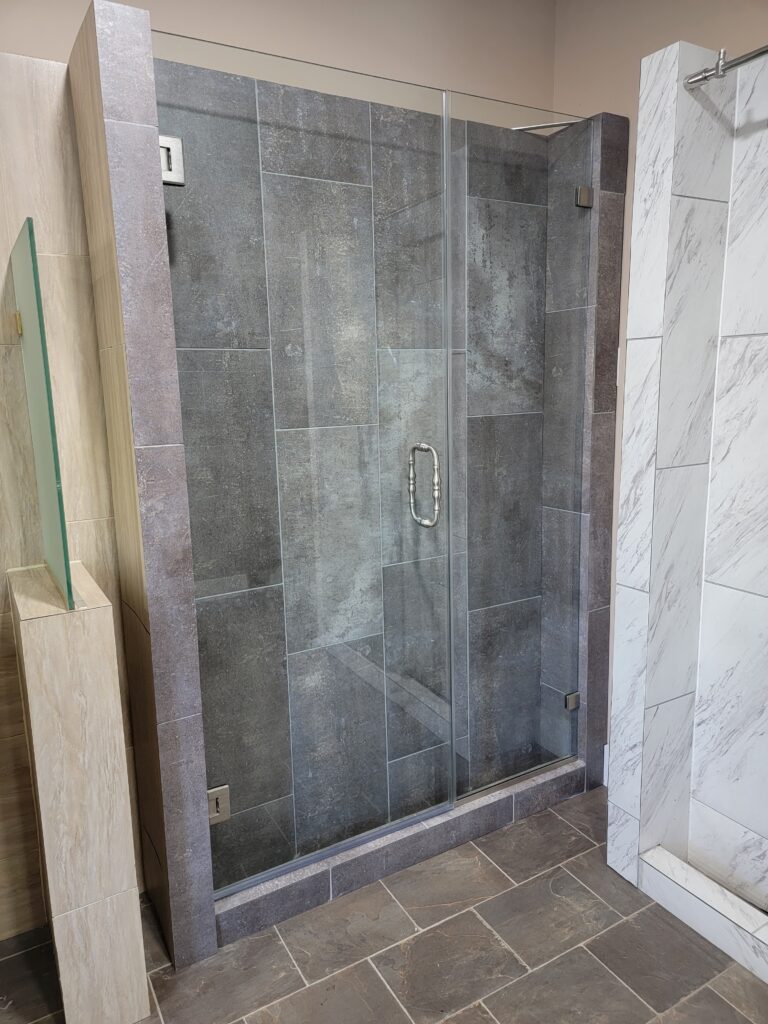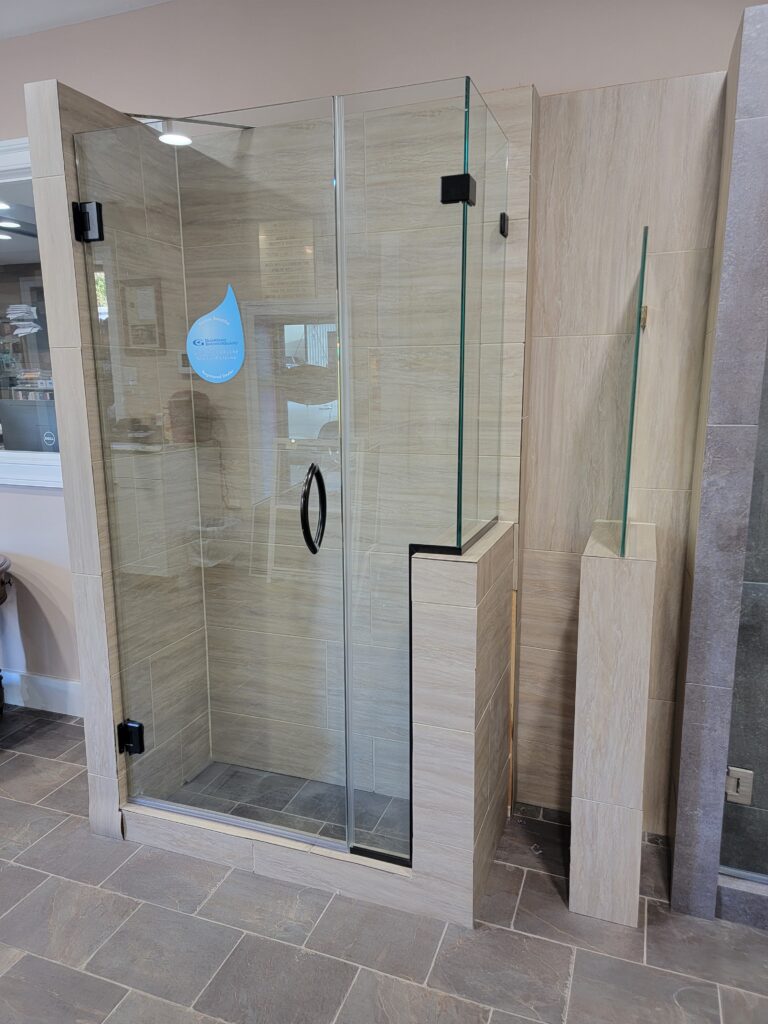 Frameless Door with Knee Wall
No matter what type of enclosure you choose, you can select the fixture that best fits your style through our supplier, Portals.